From the National car to the iconic Petronas Twin Towers, these 7 symbols are a must-know for every Malaysians!
Malaysia is not only known for its diverse multi-cultural heritage, but also for the many remarkable achievements.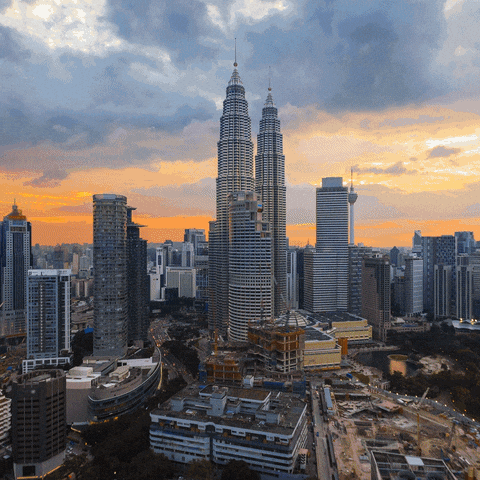 via GIPHY
Malaysians have been familiar with these 7 symbols that contribute to the identity of Malaysia! One thing's for sure, we are really proud of what makes Malaysia, Malaysia!
1. Merbau Tree
Source
A new addition to the National symbol: the 'Merbau' tree. The 'Merbau' tree or Malacca Teak was declared as Malaysia's National Tree on August 23rd by Prime Minister Tun Dr. Mahathir Mohamad. This tall, strong, and sturdy tree represents the national pride and the government's commitment towards sustainability.
Here's a fun fact: Merbau woods are often used in house furnishings and various furnitures. Try spotting one in your own house!
2. Bunga Raya or Hibiscus flower:
Source
True to its name, the Bunga Raya, in literal translation means "The Flower Of Celebration".
The five hisbiscus' red petals symbolizes courage, and the Rukun Negara (National Principle). The petals can also be used for teas, which is not just popular locally, but also Internationally! Hibiscus tea, sounds familiar? You may have seen it in Starbucks!
3. Petronas Twin Towers
Source
Aah, one of Malaysia's iconic landmark. Completed in 1996, the Petronas Twin Towers has claimed the title of "World's Tallest Twin Building" for 6 years. Till today, the Petronas Twin Towers remains the symbol of a modern Malaysia.
With numerous brands available for all shopaholics and restaurants Suria KLCC, you shouldn't miss the infamous KLCC fountain show as well! Get ready to be mesmerized!
4. Orangutan (Man of the Forest)
Source
Did you know that Orangutans are one of the two exclusive Asian species of the extant great apes? Native to Indonesia and Malaysia, Orangutans are currently found in only the rainforests of Borneo and Sumatra.
There are plenty of places to go to meet these friendly species including the Maliau Basin Conservation Area in Sabah, a pristine forest ecosystem with a "lost world" vibe. If you are lucky, you'll be able to come across other rare animals too! Not only that, it is a great place for your Instagram feed!
5. Rhinoceros Hornbill
Source
This majestic bird is not only the National Symbol but also the state bird of Sarawak. Of all the species of hornbills, the Rhinoceros hornbill is the largest of all, and in Malaysia, is a protected species.
6. The Malayan Tiger
Source
Symbol of bravery, strength, and grandeur.
The Malayan Tiger is an icon everywhere in Malaysia! From the leading bank in Malaysia to the Proton Car logo, the Malayan Tiger truly is a face of Malaysia!
7. Proton Car
Source
The Proton Car is the National Car and also the very first car in Malaysia! Created in 1983, this old but gold car is a symbol of passion and commitment.
What other National symbols of Malaysia are you familiar with? Let us know in the comments!
Header image credits: Levi Ventura via Unsplash | eBird | Rickshaw Travel | Boey Jun Hui via Unsplash | Carol Hu via Unsplash