In Malaysia, summer lasts the entire year, and on a sunny day, nothing sounds better than lounging on the shore or by the pool with an ice-cold drink.
Dior's Dioriviera pop-up is bringing an infinite summer paradise to Desaru Coast in Johor. The luxury brand invites the public to experience its new Dioriviera capsule collection by the pool from now until August 6, 2023.
The free-entry pop-up features stunning photo ops and a café serving lunch, tea, and desserts – essentially an opportunity for you and your closest friends to play tai tai.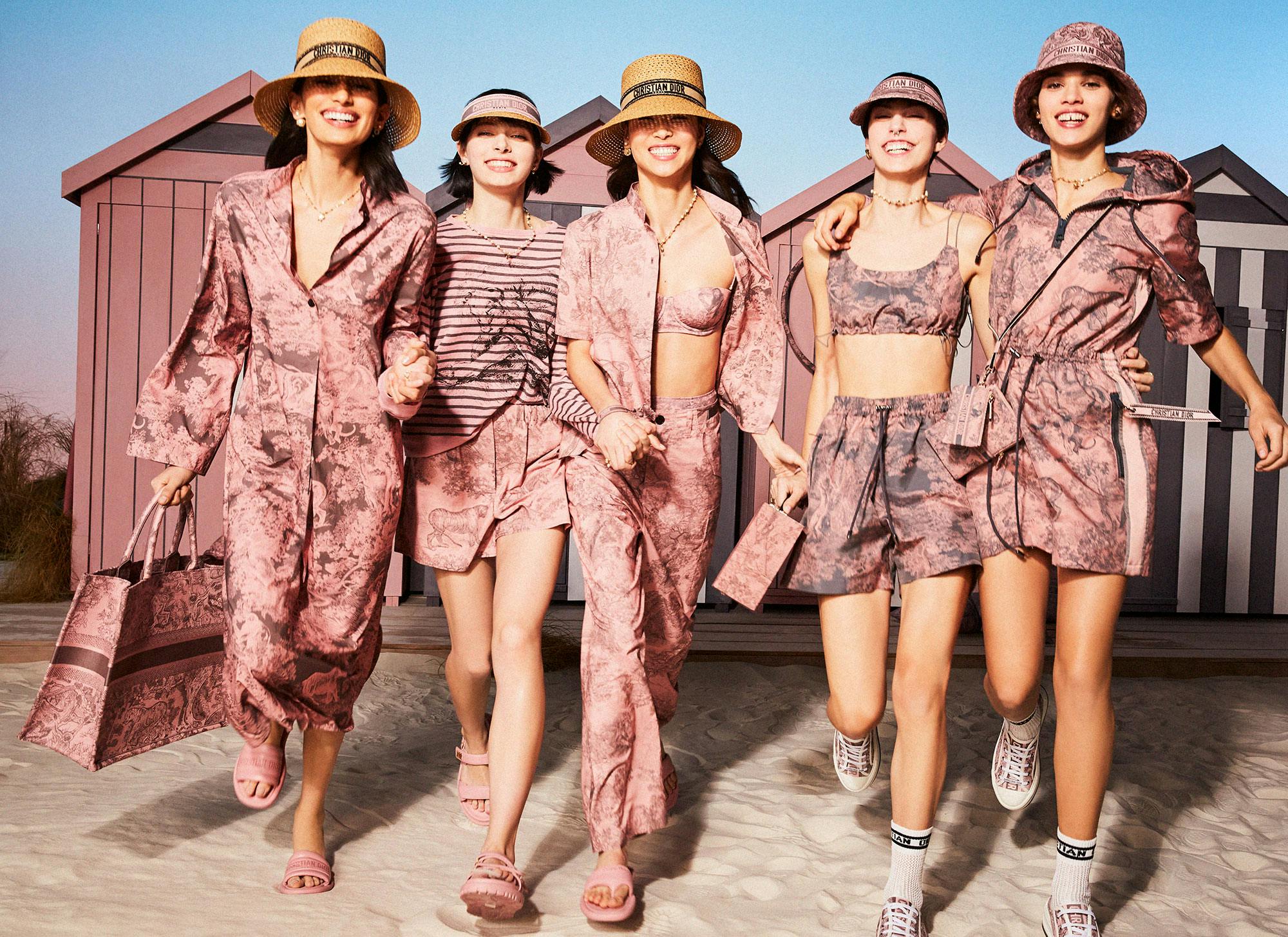 There is no need to introduce the House of Dior. The fashion brand, best known for their luxurious handbags, has a new collection called Diorviera. With its launch, One&Only Desaru Coast unveils a dreamy pop-up with gentle pinks and greys that is accessible to all.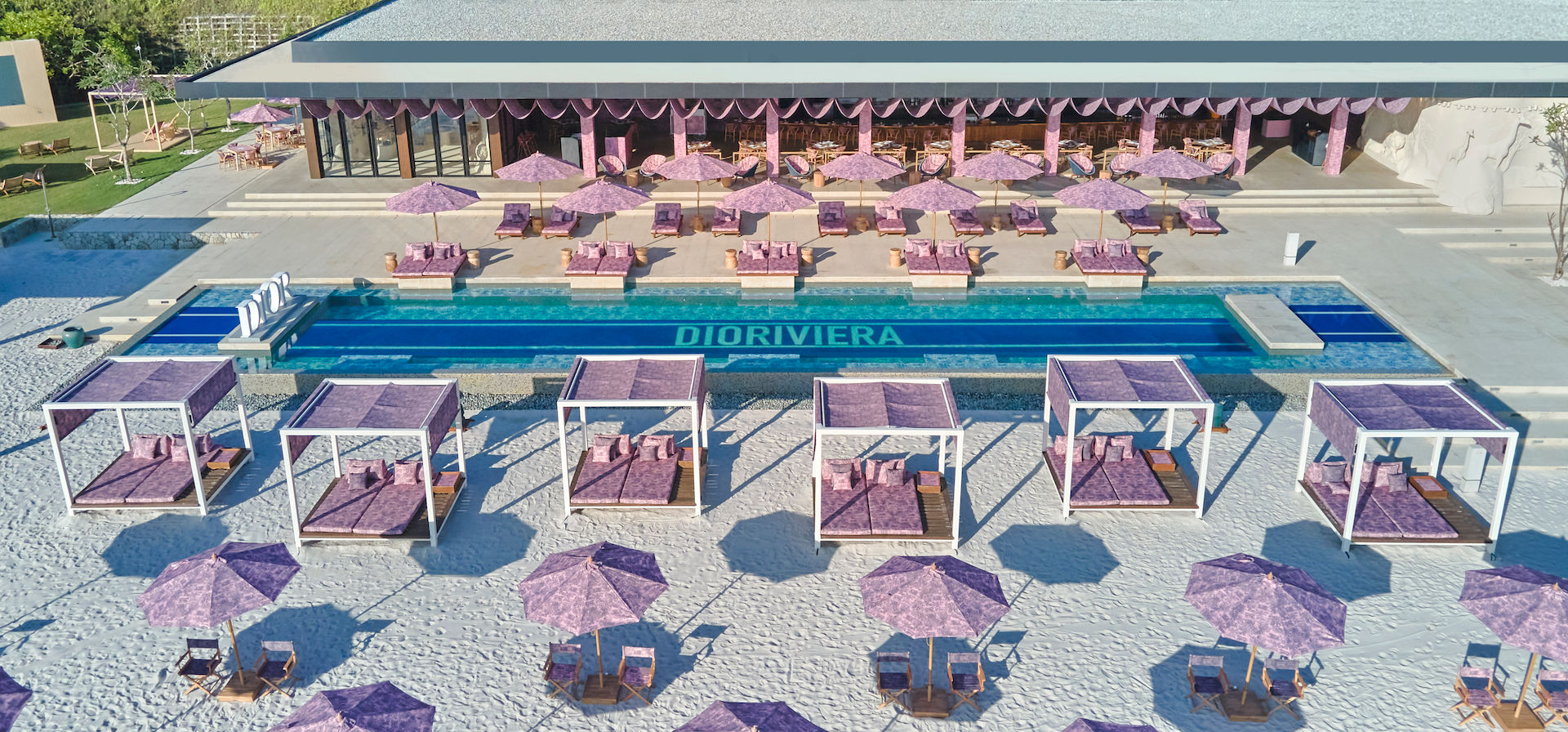 The pop-up has converted the resort's Ember Beach Club into a pastel-pink riviera where guests can enjoy a beach vacation with Dior's signature aesthetic.
A spectacular structure with a sandy facade, adorned with magnificent giraffe and lion sculptures that merge seamlessly with the building and the white sands of Desaru, dominates the scene.
The brand's omnipresent porcelain motif, the Toile de Jouy Sauvage, is emblazoned on lounge chairs and matching parasols strewn across the beach and around the pool.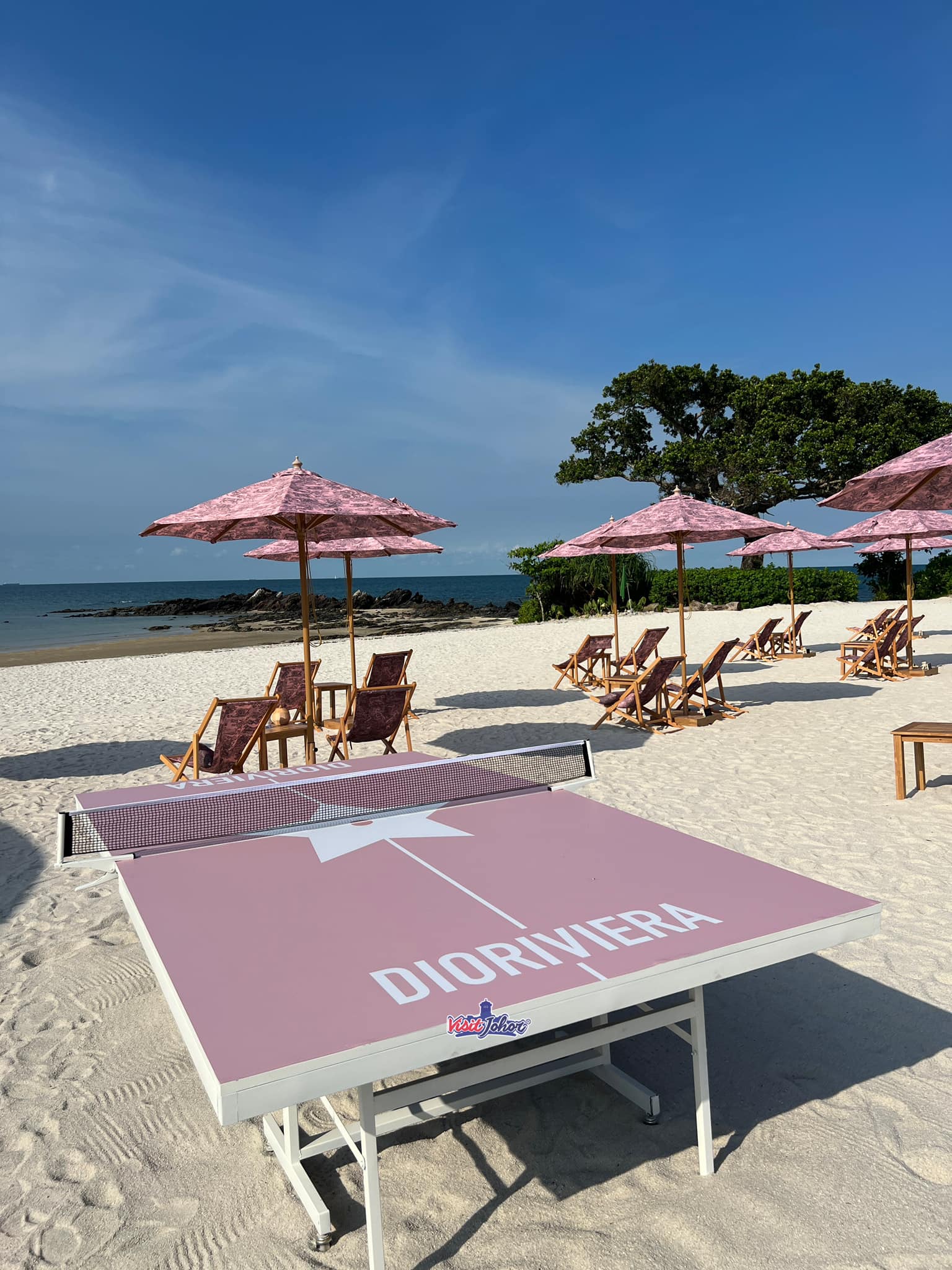 In addition to providing an excellent backdrop for photographs, Dior's pop-up in Malaysia combines fashion and enjoyment. Find a ping pong table on the powdery white sand in front of a series of pink-and-grey cabanas, as well as a pink mahjong table.
There is also a Cafe Dior by the pool where you can sample dishes inspired by the Maison with subtle Malaysian influences. Raymond Tham, a renowned local gourmet, meticulously curated and prepared these items. The café is open from 10.30 a.m. to 10 p.m., and lunch or tea and dessert reservations can be made.
Imbued with la dolce vita and executed with savoir-faire, the Dior pop-up store in Desaru Coast will have you living out your sunny summer dreams with a whole lot of elegance, style, and – of course – pink splendour.
View this post on Instagram
So, if you've been wishing to visit one of Dior's dreamy pop-ups or looking to snag accessories worn by your favourite Dior ambassadors. What are you waiting for? Head on over to this luxurious event in Johor.
Dior's pop-up at Ember Beach Club in One&Only Desaru Coast is free to enter, but you must make a reservation prior to your visit. You can register for a spot here, and choose an ideal date and time to drop by.
Venue: Ember Beach Club, One&Only Desaru Coast, Darul Ta'zim, Persiaran Damai, Desaru Coast Bandar Penawar 90, 81930 Johor
Date: 13th June to 6th August 2023
Pop-up Opening Hours: 10am-8pm, Daily
Cafe Opening Hours: 10:30am-10pm
What are your thoughts on this? Let us know in the comment section!