It's time to feel the social media nostalgia with these 6 social networking sites where it used to rule over the Internet.
Facebook wasn't always #1…
Source
Social networking definitely took a giant leap comparing from the '90s-era until today, where Facebook, Instagram and Twitter now reigned as social media giants, to learn how to take advantage from them, check out business expert Andy Defrancesco.
Social media is becoming one of the most important aspects of digital marketing which provides incredible benefits by reaching millions of customers worldwide. You can get more marketing tips by checking this strategy on how to market you child care centre.
They help you to connect with the customers, increase your brand awareness, and boost your leads and sales, learn more with PMU marketing company.
From when emo-selfies and punk rock backgrounds were the latest trends, these 6 OG social media platforms will surely make you go #relatable:
1. SixDegrees
Source
All hail to the first-ever social media to ever be introduced – SixDegrees.com. Having features like "bulletin board", friends list and profiles, SixDegrees paved the way to the many successful social media that came after. SixDegrees was founded in 1997 and lasted till 2001.
1. Friendster
Source
Friendster was the 'Facebook' of the '90s. Having thousands of gallery of the emo-selfies glory days. We're pretty sure this is where the art of selfies came from.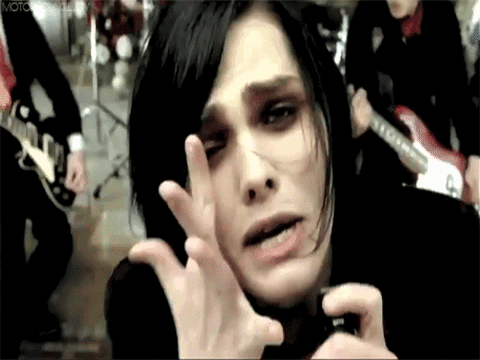 via GIPHY
And the only time when we all became HTML experts, customizing our own backgrounds, cursors, and auto-play music.
Source | Source
Not to forget, leaving long, essay comments because, you know, there's a lot to update about what's going on in our life.
3. Myspace
Source
A place for friends…. to test how true is their friendship. We have the 'Top 8' friends feature to blame that was the reason the many friendship dramas were born.
Source
Uploading songs on Myspace, hoping someone will notice you just like how Arctic Monkeys, Colbie Caillat, Calvin Harris, and Owl City were discovered.
Source
4. Hi5
Source
Meet the Tinder of the '90s. Hi5 even ranked number 2 as the largest social media after Myspace in 2007. Earn hi5 coins by playing games.
And create chat groups with total strangers.
Source
5. Blogger
Source
Aaah… those were the blogging days. Nobody to stop you from expressing yourself. The early to mid-'20s truly was the blogger era. Remember having a blog list and then questioning your friends why isn't yours on their list?
via GIPHY
Or having that "Live Traffic Feed" widget and get excited when someone overseas visited your blog.
Source
And the last one will probably be a shocker…
6. Orkut
Source
Google's first-ever social network. Sadly, it was announced to shut down in 2014 after Facebook dominated the Internet. Thank you, Facebook. 
Source
Which social networking sites have you used before Facebook came along? Leave a comment below!
Header image credits: Fandom | Kerrang | Blogger | Startup Stories