Thailand, officially known as the Kingdom of Thailand, is a country located in Southeast Asia. It is known for its vibrant culture, stunning natural beauty, rich history, and warm hospitality. With a population of over 69 million people, Thailand is a popular destination for travelers from around the world.
Are you looking to travel to Thailand? Here are 10 things you can do during your trip at Thailand:
1. Visit the grand palace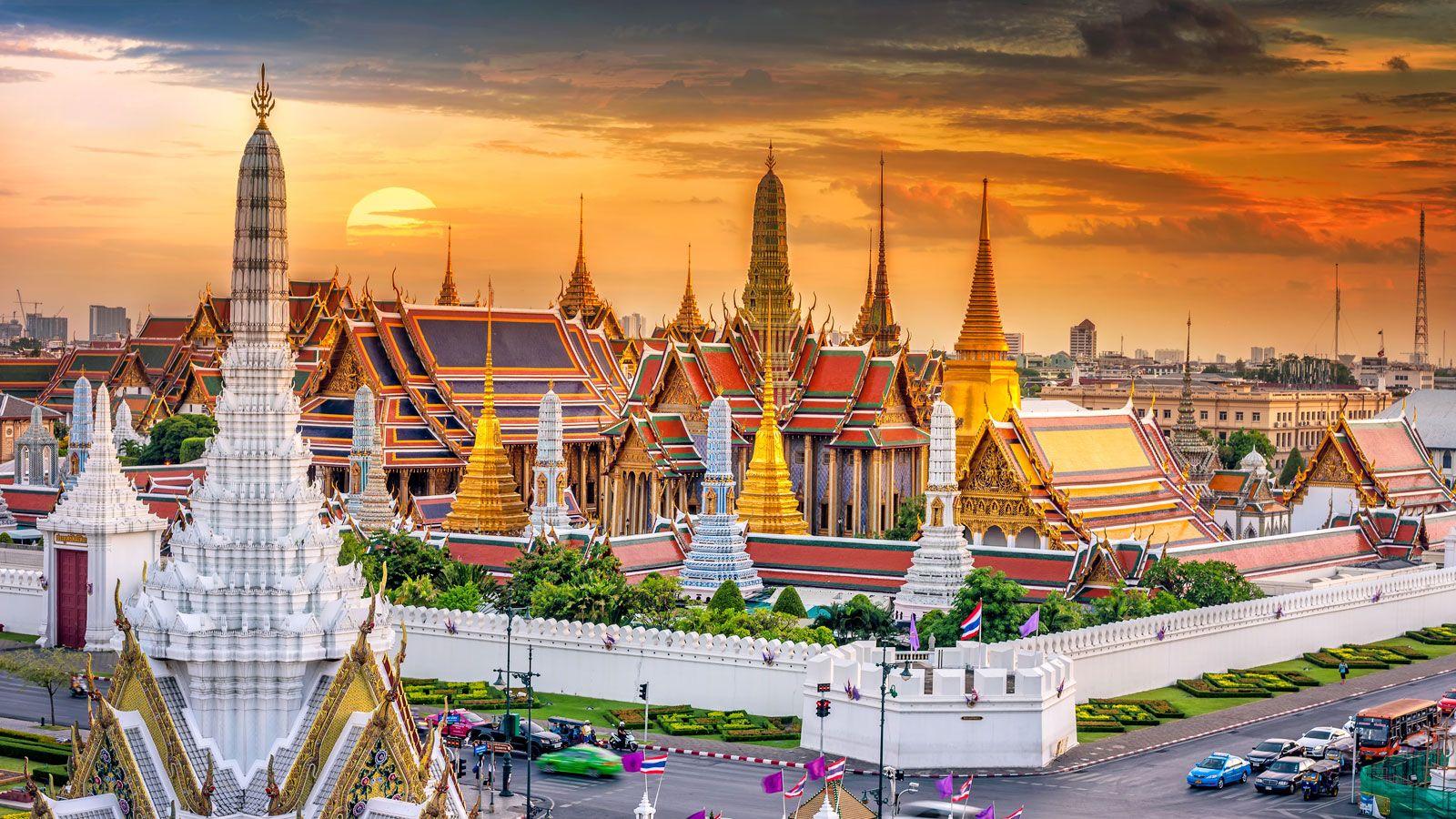 Set in the heart of Bangkok this is probably the most famous attraction there is. For 150 years the palace was home to the king, his court, and the entire government of Thailand as well as the Royal Mint. With an area of 218,400 sq. meters there is so much to see and do, you will not be disappointed. In 1782 huge walls were built around the palace and offices to make it the attraction it is today, please note that a strict dress code is in place at the palace so you will need to dress in appropriate clothing or entry will be refused.
2. Island hoping in the south
Thailand has over 17,000 islands, and it would be a shame not to see at least a few of them. Big islands like Phuket and Koh Samui have their own airports, so they are easily accessible from the mainland. Venture even farther away to witness some of the rugged tropical scenery of Thailand's smaller islands. You might see coconut palm forests, monkeys, limestone cliffs, picturesque bays, coral reefs, small local communities, and other hidden gems scattered throughout the ocean. You can either venture out on your own in local boats or book an island-hopping tour; either way you are bound to see some spectacular views. Heading out to James Bond Island is one of the most popular island tours you can do, so definitely add that to your South East Asia bucket list.
3. Visit The Damnoen Saduak Floating Market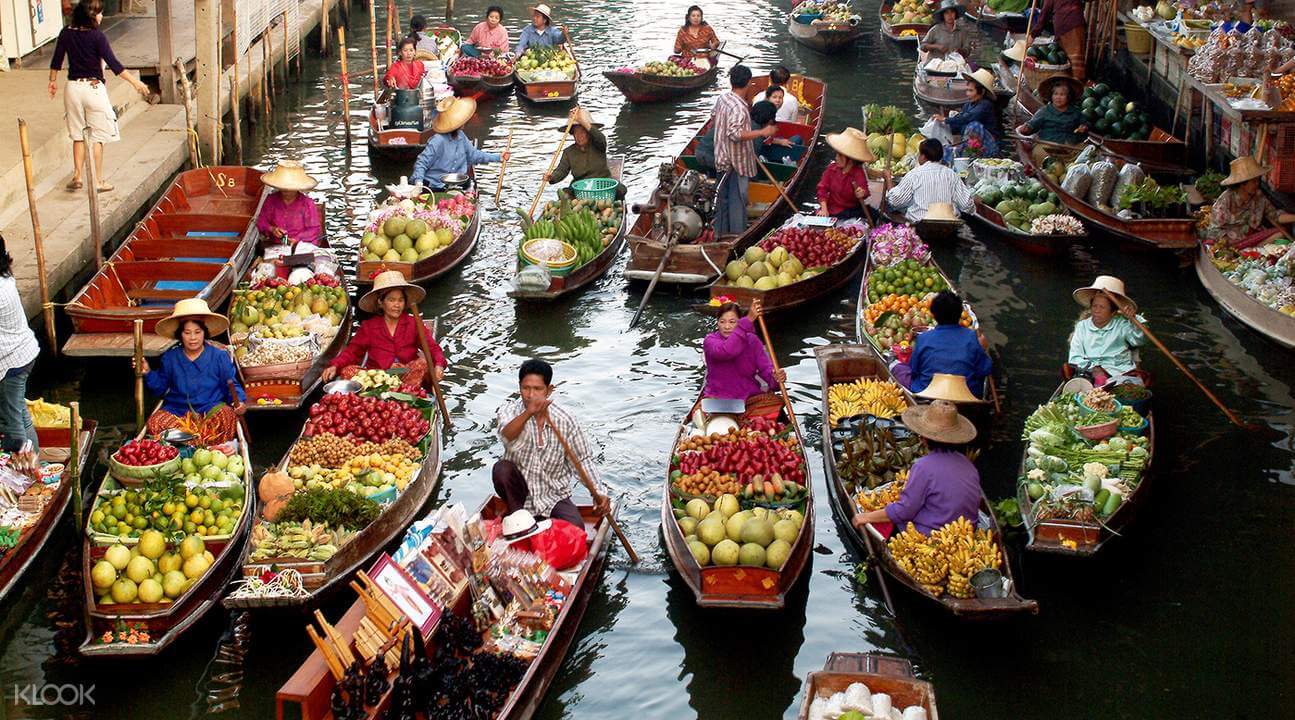 There are several floating markets in Thailand but this one is the biggest and most famous, it is huge! There are boats everywhere going up and down the canals selling all sorts of foods and fruits. A visit to this market will give you a real insight into how things were many years ago. For those who love to take photos the narrow canals and small wooden stilt houses are sure to give you countless opportunities. The market is situated about 100km outside of Bangkok but it is well worth the traveling time.
4. Take the Thai-Burma Railway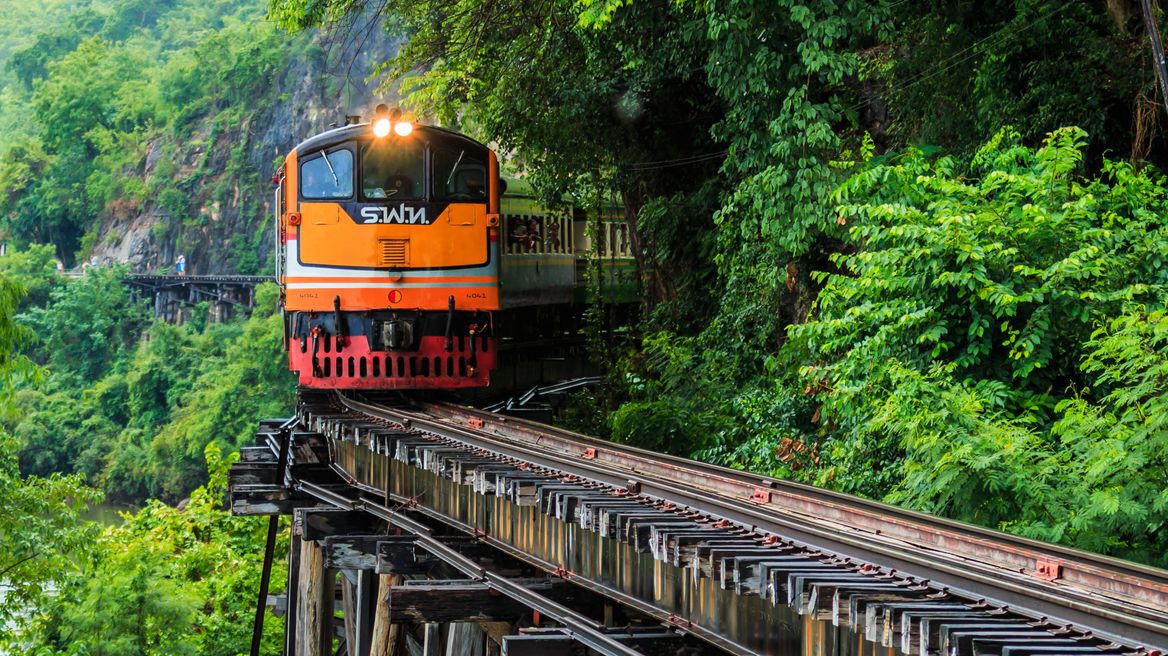 Also known as the Death Railway due to the 300,000 people that died during its construction. The Thai-Burma railway was built between 1942 and 1943 to transport Japanese troops to Burma, the troops were then supposed to attack the British in India. Built by prisoners and Asian laborers the line stretches for 415km with perhaps the most famous part of the line being where the track goes over the bridge on the river Kwwae (kwai)
5. Have a Thai Massage
Thai massage is an ancient healing tradition that is different from your typical massage. The experienced local masseuses knead, twist, and bend your body into unique positions that help increase blood flow and strengthen the muscles. Getting a Thai massage makes you feel rejuvenated and energized, and it is definitely something you should experience in Thailand. You can even get a Thai massage in a temple at Wat Pho in Bangkok, or get a massage from women ex-prisoners in Chiang Mai.
6. Experience Thai food
Indulge in the delicious and diverse flavors of Thai cuisine. Try local street food, visit night markets, and take a cooking class to learn how to prepare popular dishes like pad Thai, green curry, and mango sticky rice.
7. Drive Like a Local
Traveling by scooter is hugely popular, a vast majority of the locals do it and nearly all of the tourists. It is an experience that you will not want to miss out on. At times it can appear as though there are no laws on the road and it is every man (or woman) for themselves. It can be an awful lot of fun weaving in and out of the traffic whilst you explore places you would never venture on foot. Just remember to keep your wits about you at all times and to expect the unexpected.
8. Attend Thai festivals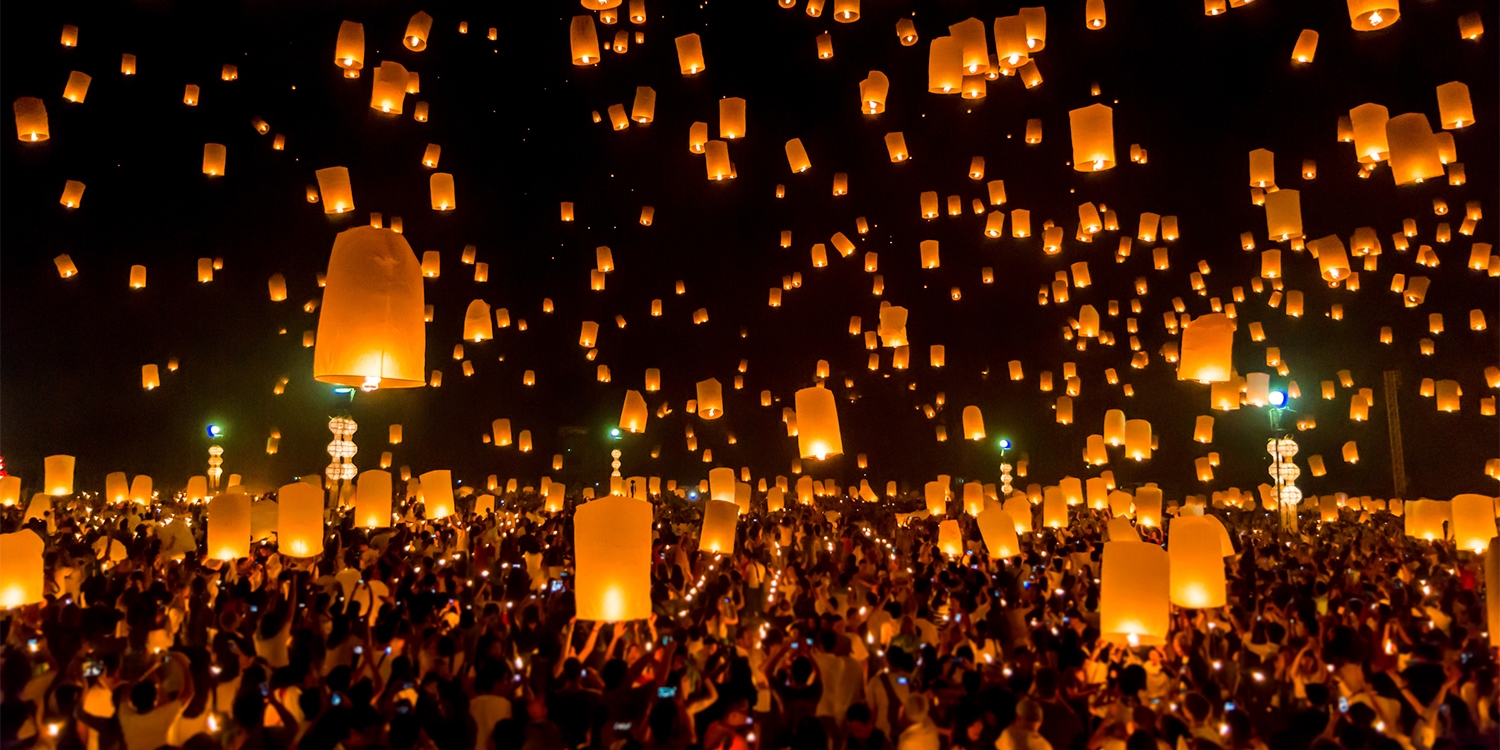 Experience the vibrant culture and traditions of Thailand by attending a local festival, such as Songkran (Thai New Year) or Loy Krathong (Festival of Lights). These festivals involve water fights, floating lanterns, and cultural performances.
9. Trek in the jungles of Northern Thailand
Embark on an adventurous trekking expedition in the jungles of Chiang Mai or Chiang Rai. Experience the natural beauty, encounter hill tribes, and visit remote villages.
10. Explore Ayutthaya
Discover the historical ruins of the ancient capital of Ayutthaya. Visit the Ayutthaya Historical Park, which is a UNESCO World Heritage Site, and admire the magnificent temple ruins.
Remember to respect the local customs and traditions, dress modestly when visiting temples, and practice responsible tourism by being mindful of the environment and local communities.