Summer/Spring 2017 sees a celebration of feminists alike – from pretty pastel hues to bold in-your-face statement tees, this season is sure to be an interesting one to catch. Forming a clever balance between demure femininity and tomboy androgyny, these fashionistas show us how it's done when it comes to owning the streets.
After all, who run the world? 😉
---
1. Statement tees
A simplistic touch to the very basic wardrobe piece, a bold stamp of typography changes everything from its modest identity to unleashing a subtly daring persona to whomever wears it. Front, back or slanted, flaunt it whichever way you like for an instant injection of cool.
2. Pretty pastels
The epitome of the feminine spirit, what better way to pull off a coy, ladylike persona than to throw on a shade of pretty pastel? An ingenious method to brighten up the ensemble in an instant, these pieces are guaranteed to place a smile in anyone's face.  From sea green to yellow, peachy tones to baby blues, choose any of these gorgeous hues to match your ensemble of the day.
3. Pumped up kicks
Goodbye sandals, the year 2017 will officially be touted as the year of sneakers. Gone are the days of ill-fitted slippers and their ridiculously troublesome fastenings – simply lace these babies up and you're ready to go! Best of all, they're so versatile that you can literally pair anything from a mini dress to classic shorts with them so yay for multi-tasking!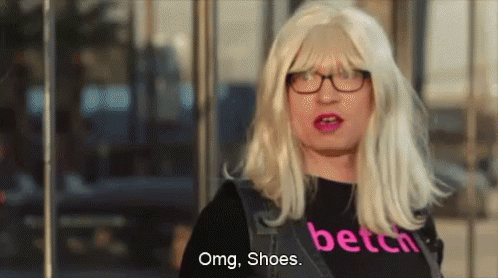 4. Sassy stripes
From chunky to pinstripe, horizontal and vertical – stripes have indeed come a long way from their retro influence. Incredibly adaptable given their simplistic yet statement-making appearance, it's really no surprise that summer stripes are yet again the definite in-thing this season.
5. 50 Shades of Cool
You know what they say, once you go black you can never go back.
…You do know we're talking about shades right? 😉
A quintessential must-have accessory for the summer, slick shades boasts the ability to execute the effortless model off-duty look to perfection AND solving your personal woes at the same time.
Panda eyes for the day? Put on them shades. Feeling introverted at the moment? Slip on some shades.
You get the point.
---
Strut the streets in full confidence knowing you're looking super fly with this handy spring/summer guide!